I had the opportunity to spend some time in Tokyo, Japan on business recently. I found the people to be
freindly
and very business oriented. Of course you must wear a suit and tie for any business there luckily I still have a couple. No doubt you have also heard about their business card ceremony.
In Japan you must have a bunch of business cards with you. Each contact you make will present you his card, writing facing you. You take it, carefully examine both sides and place it somewhere safe, you then hand him your card in the same way. You never write on their cards or treat them with disrespect as the card represents the person.
While I was there I noticed a
definate
disparity between the generations, maybe more than we see anywhere else, here is a shot I took which probably best exemplifies what I mean: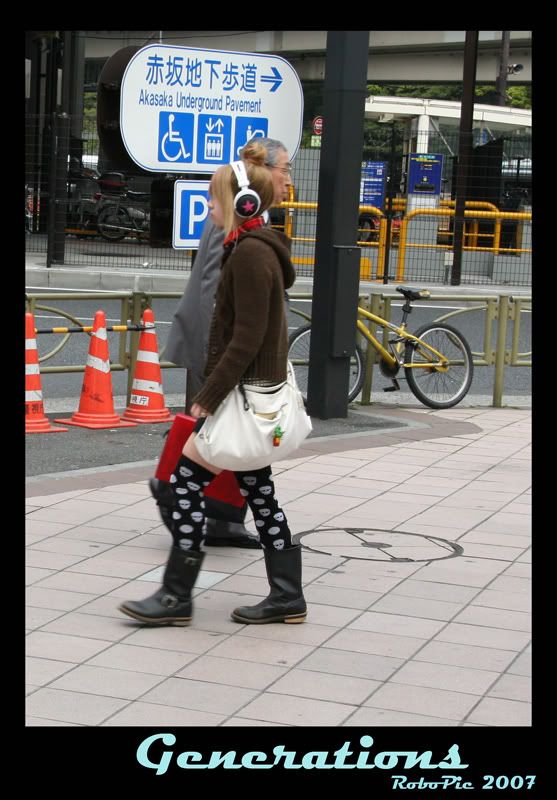 The youth in Japan seem to be rebelling in dress and mannerisms, I hate to see this happen as I think the culture of respect for others and the concept of "face" are very valuable and I wish more folks ascribed to them.
Of course there is still beauty all over Japan, even in the middle of downtown Tokyo:
If you get a chance, I do suggest a trip to Japan.
Mike